Kelly Allen
IS INSTAGRAM TAKING UP TIME?
I love Instagram, the pictures, the stories, and I even really enjoy IGTV. It's a great way to connect, have a voice, share our lives, our legacies with anyone who wants to be apart of it. But it can take up a lot of time, it's important the experience needs to remain FUN and not stressful.
Now, I am not going to tell you my tips below will mean you won't need to spend time on Instagram because you DO! You still need to connect, listen and participate, if you want to make this platform work for you. It's called social media for a reason,
Stay with me though, because these tools I hope will cut down some admin, give you focus, so you can effectively use your time better. Where software and apps can do a bit more of the leg work. ( Love a bit of Marketing Tech).
So here is the low down on what I use week to week to help me manage my Insta journey.
#Tool One - Captions and Content Ideas
It is really important to engage on Instagram but most importantly stays consistent. To help me organise what I am going to post I write a schedule on google docs. This is a word document with post ideas that I can use throughout the week.
I then have the app on my phone, I can then edit, collaborate but also copy and paste the content I've created, pop on to Instagram, and post straight away.
I also use buzzSumo for inspiration. You can type in a topic of interest and it will bring up the latest articles, blog, videos etc that you can use to inspire you for all your content. There are upgrades to this platform but the free option is a great way to begin inspiration.
If you do decide to invest BuzzSumo is a great tool for my content marketing. The ability to quickly identify what content is working well in an industry and who the major influencers are is such a great advantage when trying to decide what to write on not only your Instagram but your website and blo.
So now you have found all things you like, you're inspired but you don't have time to share a post right now. No problem. Use Collect by Wetransfer, is the best way to organise your ideas. Save content from across your apps and bring it together for your friends, your team, or just for yourself.
#Tool Two - Creative Grids
Insta, is all about the squares. I am no photographer so I am fortunate to work with the amazing Jody to have lovely pictures taken. But I have been trying to improve my skills and to take more images myself. I have some great moments and I don't have a photographer to hand 24/7. So my good ol' phone has to do.
But don't despair - our phones, with a helping hand with some great apps can create some great imagery.
Canva
Canva is a graphic-design tool website. The best part is that it uses a drag-and-drop format and provides access to over a million photographs, graphics, and fonts. This is perfect for any non-designers, especially if you have limited skills in graphic software.
Canva is also fantastic for creating imagery with text, eye-catching quotes, designs for your story feeds, and you can also download the app to make content on your phone. You can also set your branding, the fonts you use, colouring and logo. To keep your image consistent on all your content
Canva also gives you access to loads of stock images, So if you have something to say but haven't found the right image, Canva can really help you out for either inspiration or to add the support stock imagery to bring your feed to life.
Once you have your pics, GIFS, Vids, edited into perfect squares, create an album and collect them all together. There is nothing more annoying when you are scrolling to find the content you created a few days before.
GIPHY
If you want to make a little more action or movement to your feed a GIF could be your friend. This app is fast and easy allowing you to create GIFFS. You can create animated GIFs from YouTube, videos, or images and decorate them with captions and stickers​.
If you have three images that are similar but with slightly different facial expressions, you walking down the road, something that builds or tells a story could create the perfect GIF.
Video
Create video has become accessible to everyone and the best part is you can have a go straight from your phone. My favourite tech for helping me to create effective videos without a degree in editing is iMovie.
But when I am trying to make sure videos with text that needs to fit in the square space on Instagram I am loving Animoto. Whether you're a beginner or an expert, Animoto makes it easy to create marketing videos that get your brand noticed.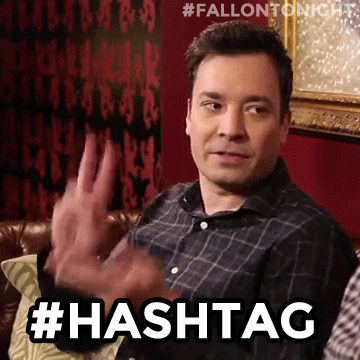 #Tool Three - Hashtags
Is my latest but one of my favourite tools to help me with my hashtags on social media. #Smarthash is the only app that enables you to Split Test your hashtags on Instagram to give you an accurate picture of which hashtags are actually influencing more impressions and engagement. A Heat Map of your tags displays which ones are helping you reach more people who Love what you Love. You can store your list of hashtags so you can easily access them and post them in one hit. Testing your hashtags but also giving you the power to cleanly post them as part of your content.
Also, think about the hashtags you pick. It's great to use popular hashtags but how are you going to be seen in a sea of posts? Use a mixture of niche hashtags to target your customers but also to give you a chance to be seen. Create your own brand tags #effectivelyworkingfaster
#Tool Four - When to post
Yes, there are better times to post!! I'm sure you have started to spot this based on what times you have shared and the engagement you have received.
This app is FREE but you can also upgrade to get even better tracking for £1.99, giving you more detailed analytics and a strategy of when wot post.
This app is also personal to you and tracks your Instagram. So it gives the optimal times best times for YOU to post based on when your audience is on and engaging the most.
While I believe you post when you want to post and when the mood strikes. The push for needed engagement to beat the algorithm is REAL so posting when your audience is most likely to engage with your content is a smart move when it comes to strategy.
But don't worry if you miss an allocated slot because it gives you multiple time options throughout the day. It gives you analytics to support the timing and also a handy time count down. We are all connecting with different people, so the times we post will be unique to us and this app offers this personal strategy.
#Tool Five - Scheduling
This app is my favorite to help organize your grid. It is so simple, clean, and easy to use. It's the FIRST VISUAL PLANNER for Instagram. You can upload your content and move the images until your heart's content. Once you feel the grid looks exactly how you want it to, you can move the content from draft form to then schedule.
This app allows you to sit back and relax knowing your content will be going live, in the order you want. If you have a hectic week then it is great to know the content will still continue to go live and you can pop in and out to connect when you have a chance. But if life throws you off course and you don't make it on it's ok as the content is still there.
Later is also a great tool but this isn't free software like all the others I do use. This software helps to Save Time by Scheduling Your Instagram Posts Ahead of Time. Manage Multiple Accounts, Schedule Video, Reposting, Analytics & Uploading Tools.
The reason I mention this platform as well as Planoly as you are able to schedule your Instagram stories, which is very helpful if you know you won't have a chance to post or away on holiday.
Effectively Working Faster: Instagram
These tools are the ones I choose to use, as they fit with my pain points and help me with the management of Instagram.
When you have more time to focus on connecting with the people, enjoying looking at other people's posts, and engaging with them, at your leisure, Instagram remains fun.
With key content scheduled it takes the pressure off and allows you to be consistent posting every day. You can then live in the moment, post when it feels right, and ​most importantly when you have the time.
Instagram is a place where we are given the opportunity to connect with people through our screens and it can be a powerful marketing tool for entrepreneurs!
But do remember it is just an app on your phone - balance is key.
At the end of the day, my mission is simple: helping you in any way to effectively work faster,
Was this guide helpful? I'd love to hear from you!
For more Instagrams and Tips head this way - MORE TIPS PLEASE