I can't quite believe that I am writing this, but Evie has just turned three. That means I set up being a freelance marketing manager/ mentor 3 years ago this coming January. With a 6 week old baby I decided I was going to be my own boss.
Don't get me wrong - it wasn't my plan but when the company you work  no longer is there you are left with little choice. I thought I would be spending the next 9 months in coffee shops and mummy baby classes. But my maternity leave was not to be as I imagined and within 12 weeks I had my first client - creating new branding and launching their website at the beginning of March.
Yes it was stressful but it was the best thing that has ever happened to me..
Regardless of how long I've been doing this, I know I've learned a lot. Some of things I learnt revealed themselves quickly (Always agree a price in writing; Never take a job for less than you want to do the work for - you'll just end up hating the work and doing a terrible job; Always be nice to people, especially when you don't want to be) and others unravelled their wisdom slowly (Inbox Zero; Word of mouth recommendations are your most powerful marketing tool so always do your best work; You can't be good at everything; There will be feast and there will be famine, so be prepared for both).
Also I truly believe in karma and anyone who steps on you, you will get the pleasure of looking down on them in the near future. I have found a lot of my strength and confidence working with my current client - allowing me to believe in myself and showcasing my strengths. I am working with them on a full time project and supporting a start up growing it with them at every step. It has been such a fantastic opportunity and allowed me to do my mentoring with the experience of working on a live project. Passing on my experience to all SMBS and start ups has been so rewarding. 
But here are my thoughts and the key things I have learnt that I hope will help if you are thinking of going off on your own and becoming a freelancer
1. This is not for everyone.
I had to learn the hard way that freelancing was not as easy as I imagined. In your full time job you have so much protection when it comes to cash flow, contracts and not having anyone else to support and bounce ideas off is really hard and lonely. Self doubt can easily sneak up on you. 
Freelancing is hard work. While others have "cracked it" and earn much more money than they would as a full-timer, and spend less hours working, I did not when I didn't focus what I wanted to do and took on all projects and streamlined where I worked and spent my time. I also realised that I like security and not knowing if I had work one month to the next put a lot of pressure on my husband myself.
2. Have a niche, and don't be afraid to make it narrow.
When I started off I literally worked for anyone who would work with me. I will be honest I wouldn't say I have defined my niche perfectly. When it comes to the project I work on day to day - that is in Cyber Security. I know right? Who knew this is a market that I would find myself in but I really love it. It keeps me really busy and I find it pretty cool and sexy.
To me it is very James Bond and the tech reminds me of Q.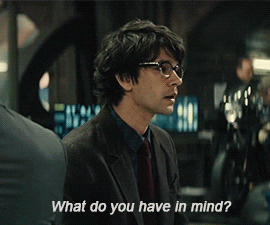 My mentoring work, however, doesn't have to pay the bills. I'm lucky that I was quite quick to narrow my niche almost by accident after a year or so and now it is so obvious. I work with people just like me - start ups, people who decided to go it alone, predominantly local to me and I tend to work with more businesses in the wedding industry due to my background as being a wedding/ events manager for 8 years.
Once I worked this out it helped me to narrow down on how I could support and not only that my messaging, and how to advertise my mentoring service.
3. Be objective about your work
So I am terrible with criticism, I literally feel like it is a personal attack on me. That I am not good enough and my internal chimp is going mental and putting up barriers to protect me. But I have grown up and I think I now have the ability to listen to and learn from criticism being a true asset, becoming more objective about my work has helped me become more resilient and professional as a freelancer. 
No matter how good you are at what you do, there will always come a time (or times!) when your work is not exactly what the client wants. This could be for 100 different reasons and there's little to be gained from asking yourself at great length what went wrong. If you do identify the problem (you misunderstood instructions or they were given to you incorrectly) then learn from it, but for all that is good in the world, do not take criticism personally.
Yes, I know it's a fine line but try to distance yourself from the product you create or service you deliver for your client and view it objectively before you deliver it back to them. Ask yourself how it could be better and if it's within your means and the client's budget to make it better, then do it. Take responsibility for your work but also remember that you are operating within agreed parameters (i.e. to a deadline and a budget) and so as long as you can objectively review what you do and feel proud of it, let it go and let it belong to the client and not you.
You are not the work you do and what I deliver is not a reflection on whether I am a good mum, wife friend or human being.  
The best thing I have learnt is even the very best get things wrong and we can always keep learning and fine tuning our skills.
4. Be generous and nice.
This is just a good tip in life I think but even more so when you are trying to build your own business
and community.  I have met many people networking but it's not great when you hear other people mention other people doing their thing as unpleasant, rude, short or abrupt with people.
I know I am far too soft but I would rather be than be known for any of the above.
I know there are times where we don't have time or energy, but if you can (and most of us can more than we think), you should be generous with your time and your conversation when networking, meeting new people or when someone reaches out to you with a quick question. Regardless of the work opportunities this may or may not bring, I can guarantee that it will also make you feel better about yourself. Negativity breeds negativity, and positive thinking and positive actions breed more positivity. That's not me saying so, that's science.
4. You are not a writer, designer, consultant, researcher (etc). You are a problem solver.
When I started out I over delivered - I spent hours writing proposals, with heaps of information to prove my worth. But in some ways I made it harder to do business with me. Yes I need to show I knew my stuff but ultimately someone wanted to work with me to solve a problem and how much was it going to cost them.
Once I realised that I was more than just a marketing support but a problem solver then I created longer lasting relationships with my clients.
People looking for freelancers are looking for that person to perform a service or create a product that solves a problem they can't fix on their own. Understanding what the client's problem is and what they want to gain from solving it has definitely enabled me to build better relationships with them and to then add even more value to what I'd been initially tasked with doing.
Don't get me wrong some people will take your advice and not work with you. But don't feel bad it shows you know your stuff and the people who do work with you are the right client for you.
5. Don't forget - be more elephant 
No one wants to be forgotten, not you, the people you meet or the people you work with. No, this doesn't mean tattoo your phone number on prospective clients' foreheads or perform a belly dance in front of potential customers so they literally never forget you, it means make valuable connections, keep in touch, and stay accessible. 
But always add value be your best self and put out into the world how you want to be viewed. If you met you - would you work with you?
It is also worth visiting all of your online platforms (blog, website, social media sites etc.) and testing how quickly somebody could find an email address for you. And I would definitely start a spreadsheet or address book folder of client names and contact details. 
Make sure you make it easy for people to want to work with you, how they can work with you and what problem you will solve for them.
Kelly x
Please reload
I'm busy working on my blog posts. Watch this space!
Please reload